Forums home
->
Rhino
-> Export from Rhino to 3dMAX
Export from Rhino to 3dMAX
Hello,
I always got strange deformations when I try to export objects from Rhino into Max using the IGES-format.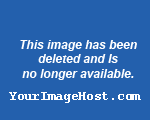 Maybe someone here has gort an idea about solving this problem.
thank you
try rhino help
try downloading the "Advanced Surface Modeling" for Solid Works pdf from the Rhino site. It has some detailed information on repairing and testing the veracity of IGES files (supposedly). That might point you in the right direction. There also may be one specifically for 3DMax. Hope that helps.
Thanx for reply, I fixed this problem with joining the single surfaces into one polysurface, but I sure will have a look at that PDF.
| | |
| --- | --- |
| Page 1 of 1 | Go to page: 1 |